Please note: this post may contain affiliate links. For more information please see my affiliate statement page. Many of these links are to Target, but I am not a Target affiliate, just sharing the cool stuff I found there.
I thought it might be helpful to create a list of gift items for those mamas or women in your life that you may want to purchase something for over the next several months or beyond.
Most of these ideas are intended for moms who may be more difficult to shop for, and would appreciate something on the fun side. I have organized the ideas by price range.
$25 and below
Fancy lotion— I found the brand pictured below on Target, their shea butter is available in Eucalyptus, Lavender, Rose & Vanilla. Better, yet, consider ordering directly from Eu'Genia. A Black owned-U.S. based mother-daughter company, which reinvests in their workers by putting 15% of profits into an education fund.
Makeup & Other Bags— I'm not sure if it's just me, but as a mom, I've found I can never have enough small containers or pouches. I have one for bandaids & first aid stuff, another for lipstick, and I find them awfully convenient for organizing "stuff" inside of my ginormous mom bag (another gift idea, for which I couldn't find a great option to share.)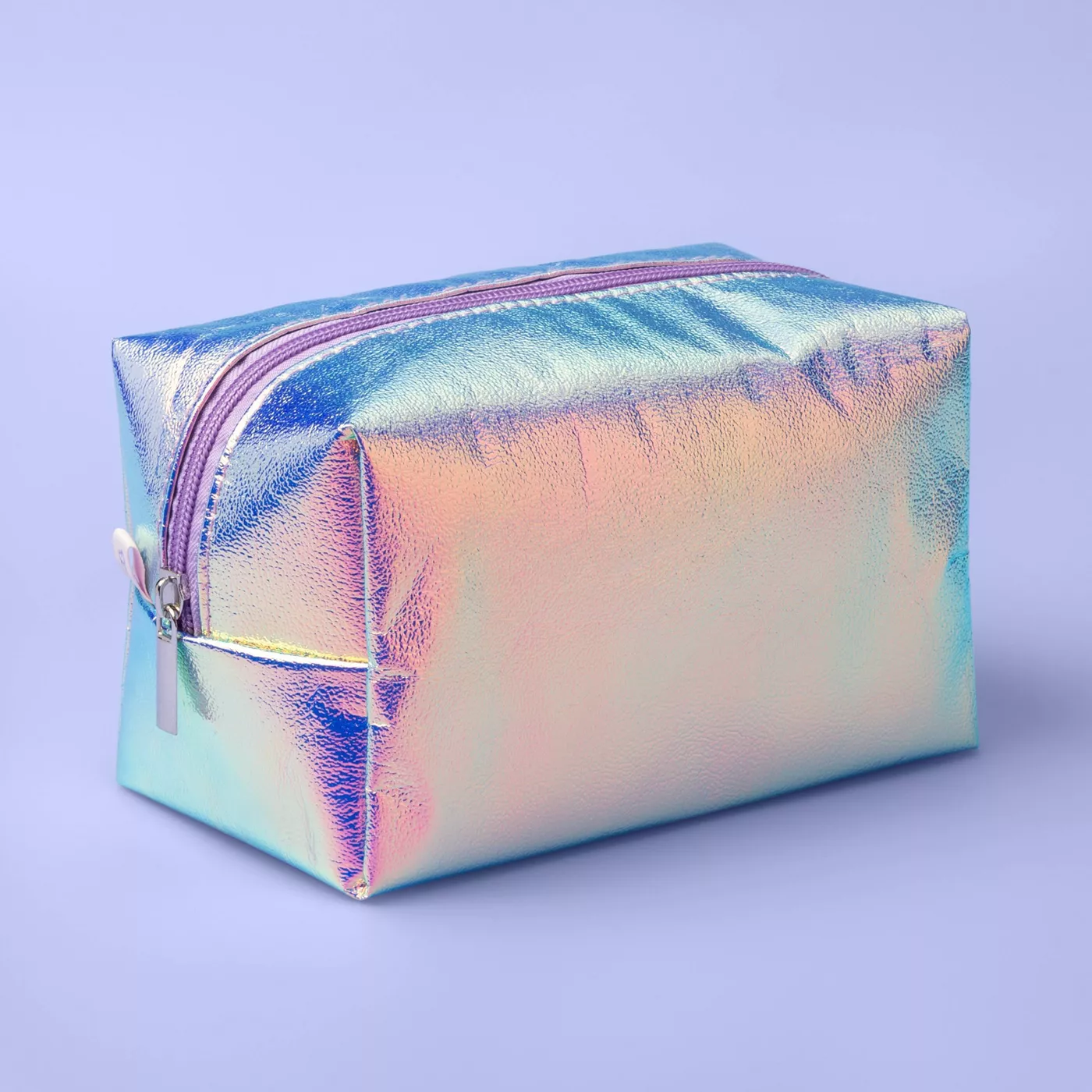 Nail polish— grab a few different fun shades for the person you're shopping for! I love this sparkly one, eventhough it's technically a top coat: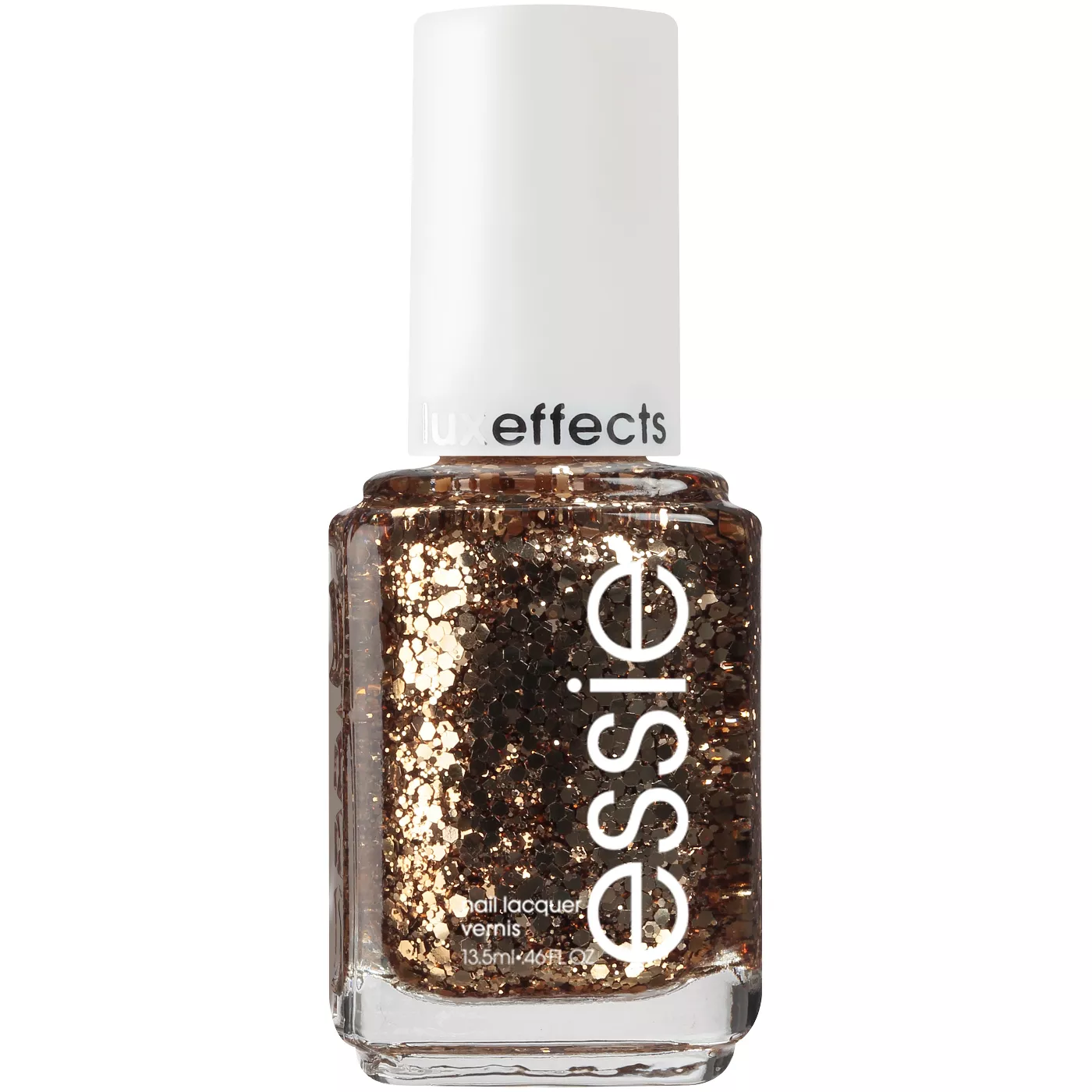 Mugs for coffee or tea-– The funny thing about parenting is, not only do many of us rely on our daily cup of whatever, but children have a habit of accidentally shattering things, like mugs. This creates the perfect opportunity to replenish our ceramic supply!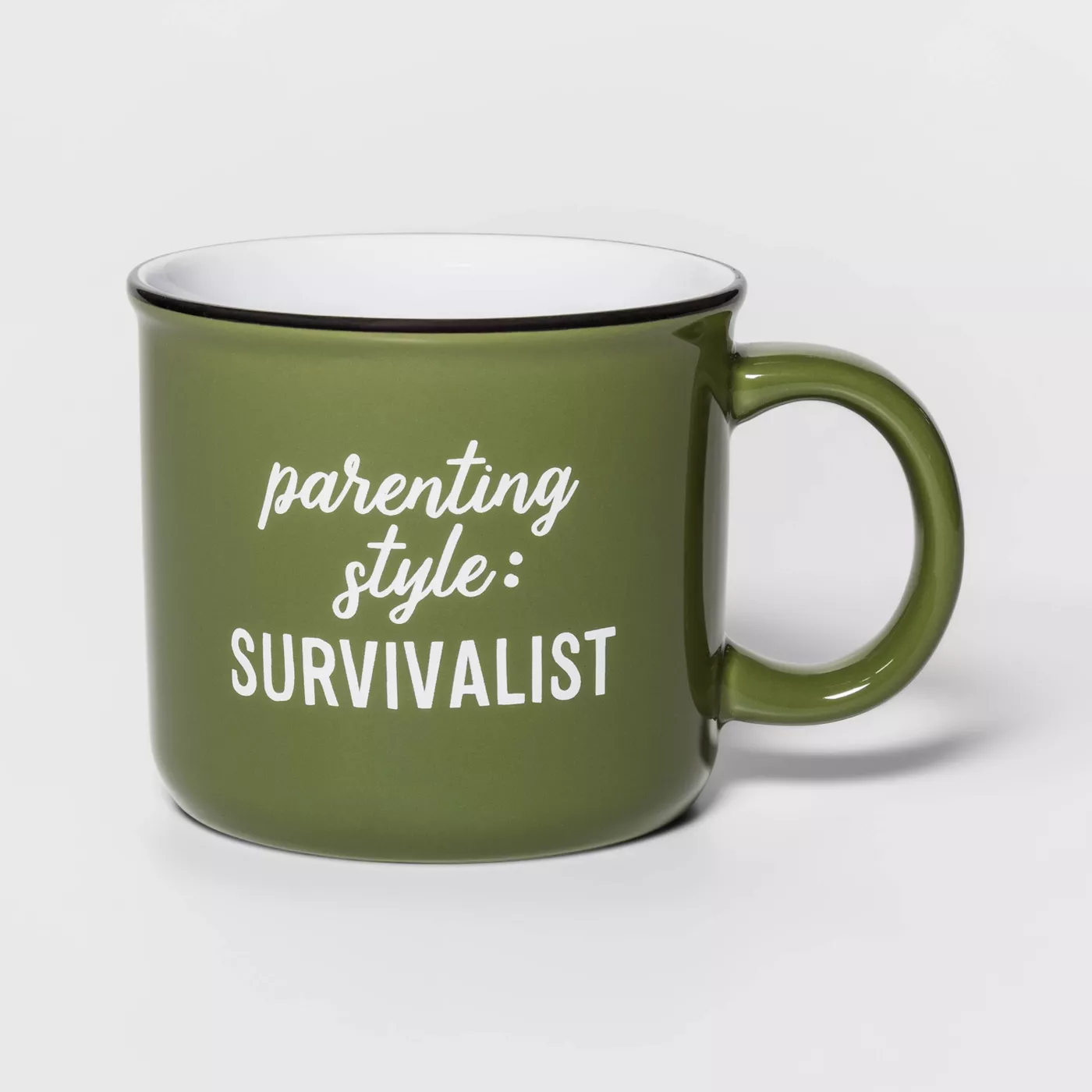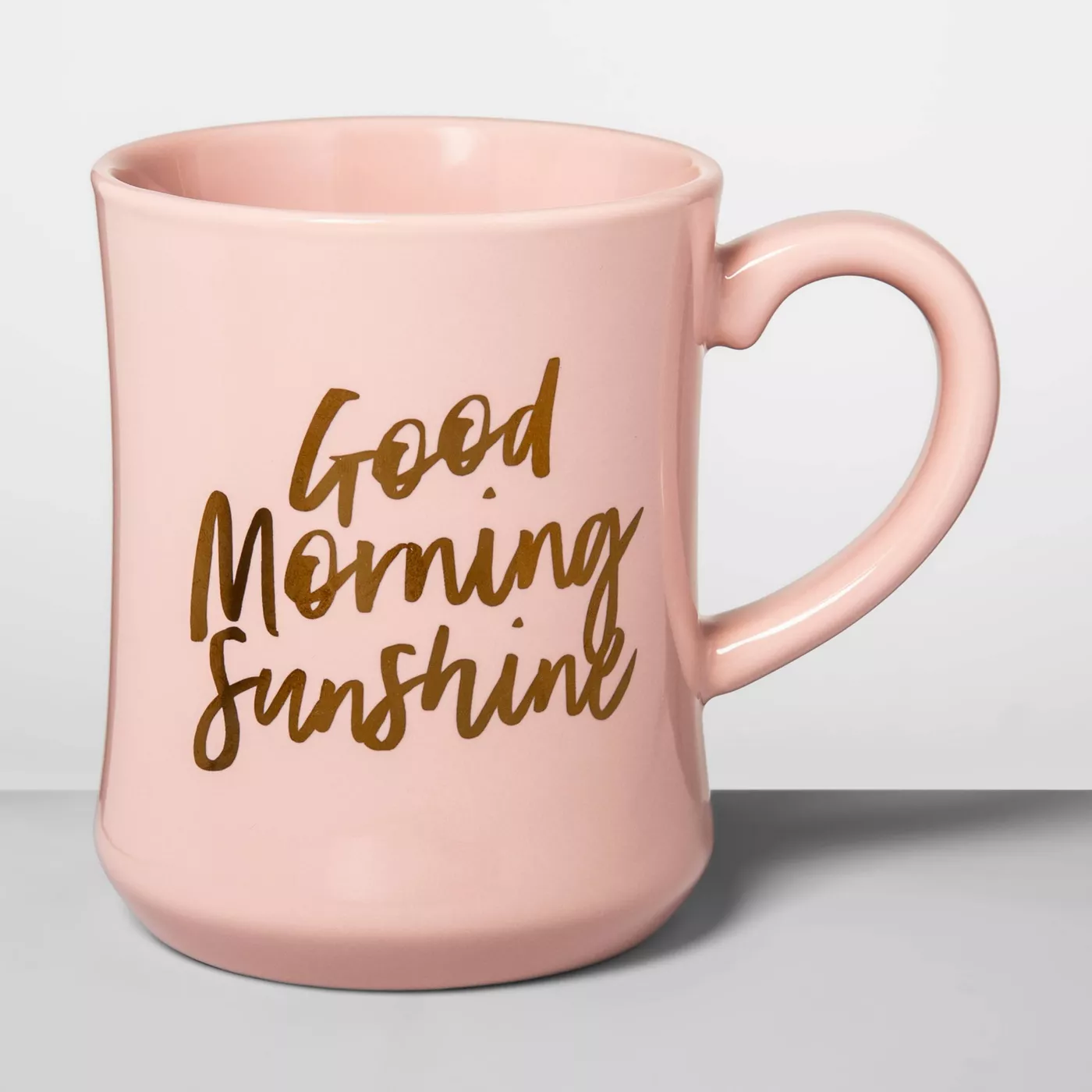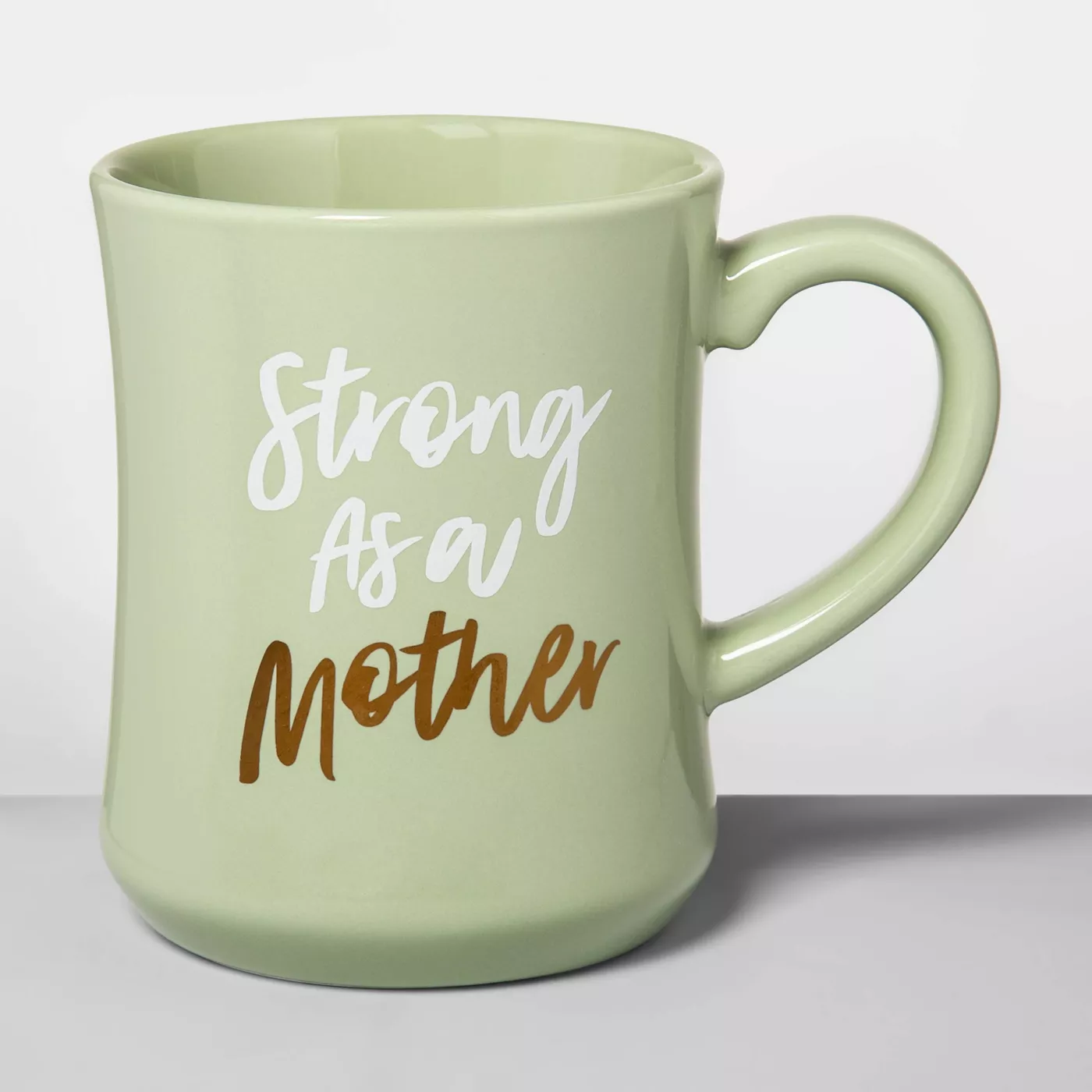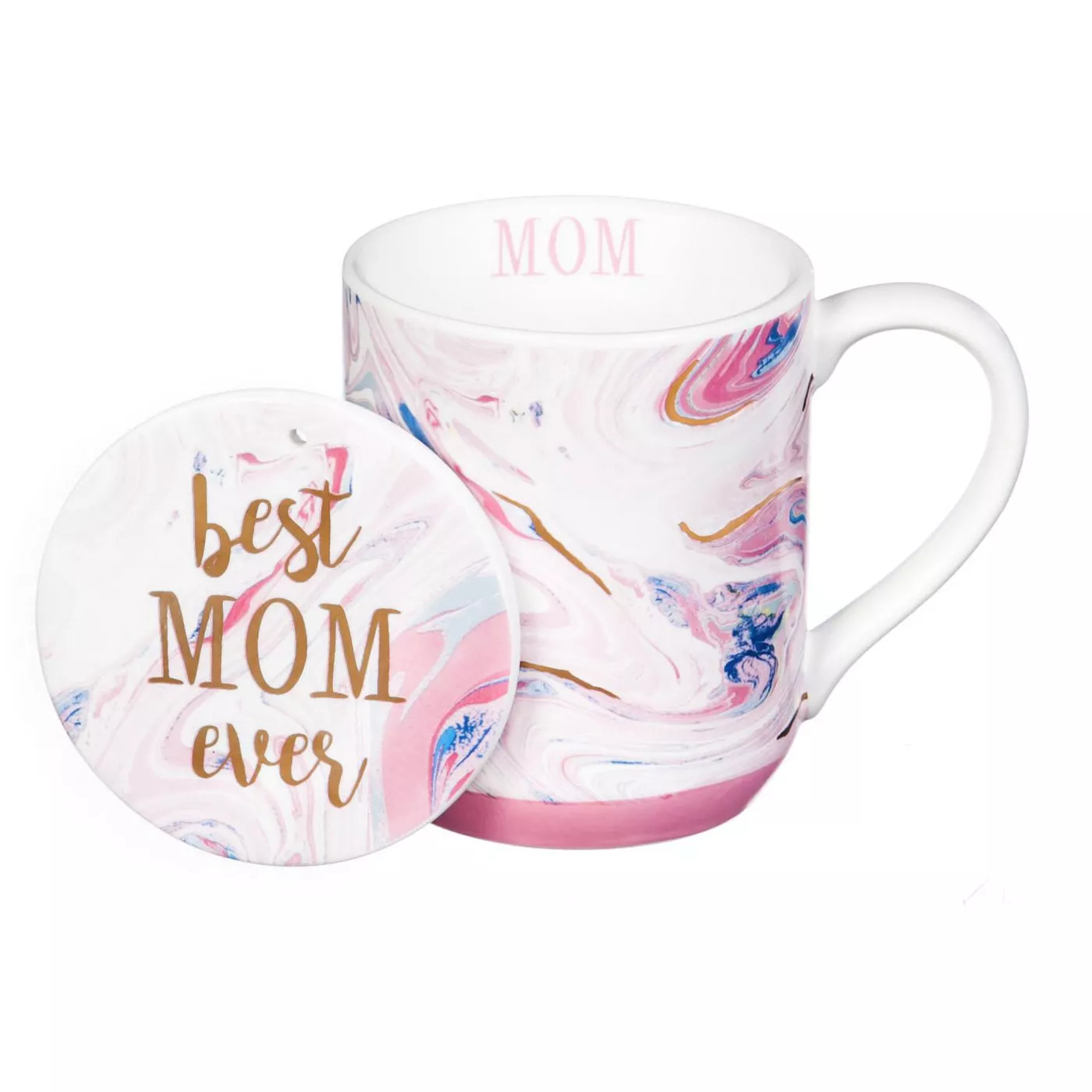 Cake, in a mug— There's a 100% chance I would want someone to get me this as a gift, to make in my new mug. If my microwave wasn't broken. It's a long story….
Williams-Sonoma has a whole page dedicated to fancy teas in tins. I have purchased several from them before, as well as cookies in sweet tins. I bet if you have a shop in your neighborhood that sells teas and things, that could provide some interesting options as well! (We like to keep the tins and use them for knitting notions, buttons, and other things.)
A Cookbook Holder— This is something I've been thinking of for a while. You could also use it to hold up other books, such as ones you'd like to have on display, etc. I have seen many different kinds, from super delicate floral designs to the more utilitarian. I'd venture to guess this is the kind of thing that small local shops may also carry. Or perhaps you could find a seller on etsy or some other kinds of small business!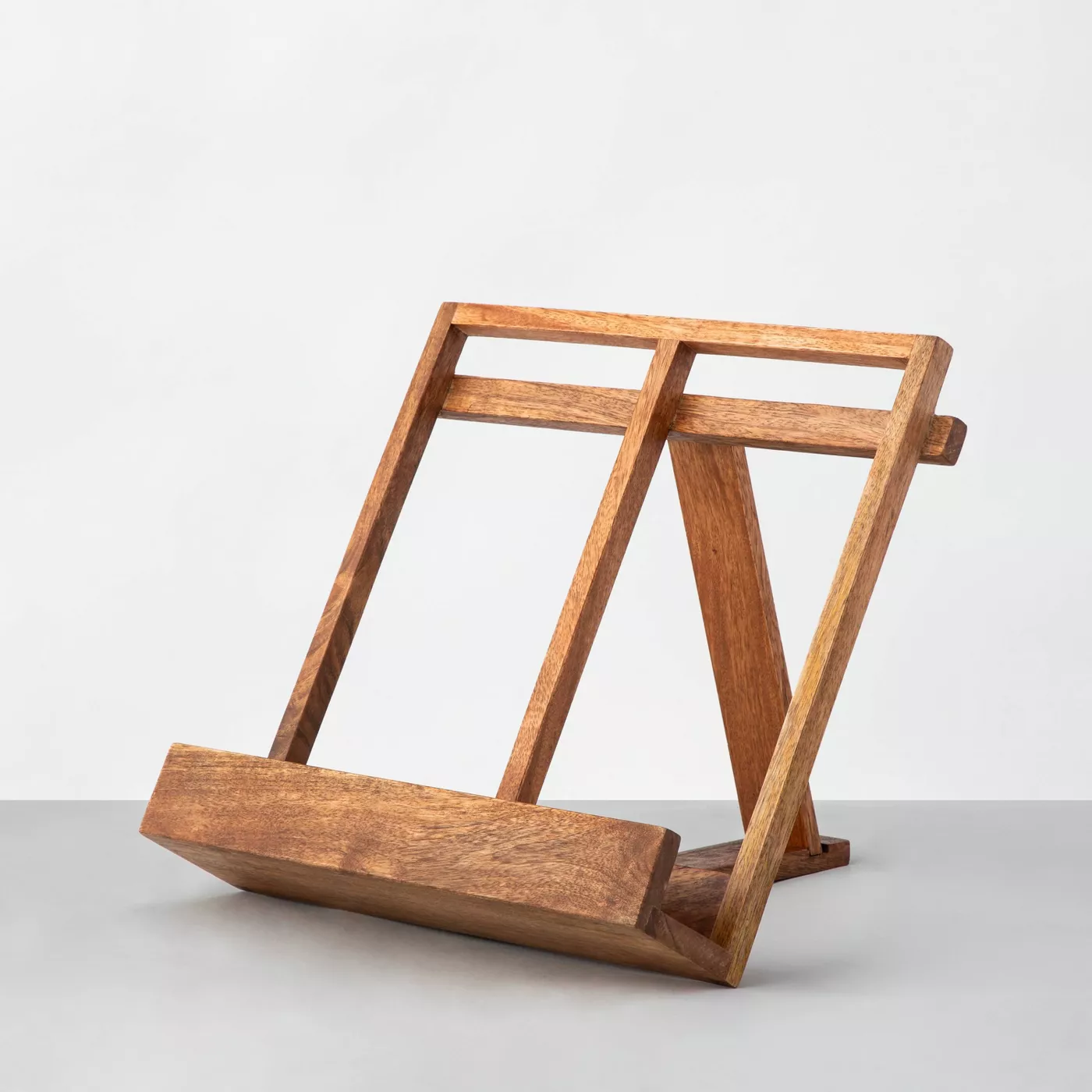 Writing stuff— At some point during the COVID shelter in place, I became a follower of the CW Pencil Enterprise page on Instagram. They're a a New York based pencil carrier, with imminent expansion plans to get into general office supplies. Their posts are gorgeous, they're obviously knowledgeable, and I was happy to purchase one of their sticker surprise packs for my kids as a special treat/to support their business.
Something made out of wood, like a cutting board.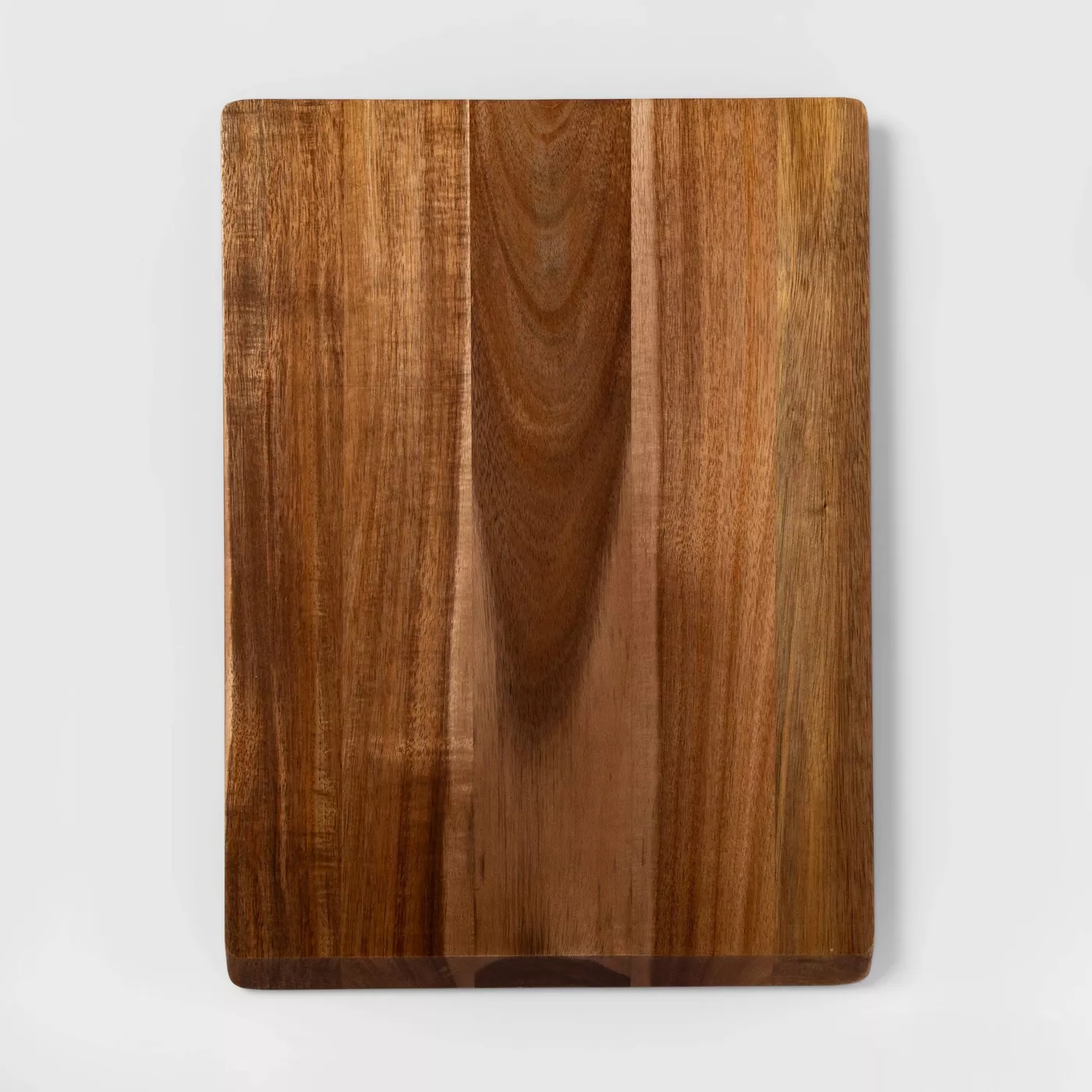 Insulated mug— I like insulated mugs because they are so versatile. This one is metal, but there are some great ceramic options as well. I prefer the options with lids, as that makes them easier to transport in the car or whatever.
$25 – $50
A basic wristwatch— a few years ago, I got fed up with having to constantly look at my phone to check the time. The next thing I knew, I would be wasting a few minutes mindlessly doing something else, since "I was already looking." I decided to interrupt this negative feedback loop by purchasing a basic wristwatch, designed solely to tell me the time.
Now, I do have a "smart" watch for running, but I don't like wearing something that notifies me of texts or whatever, because I just don't want that additional functionality. I try to minimize the amount of time spent using my phone, so this is one of my top recommendations for increased productivity as well (even if that productivity simply means being more present.) I have this watch in black, but I thought the rose color was also pretty. These are available in many places: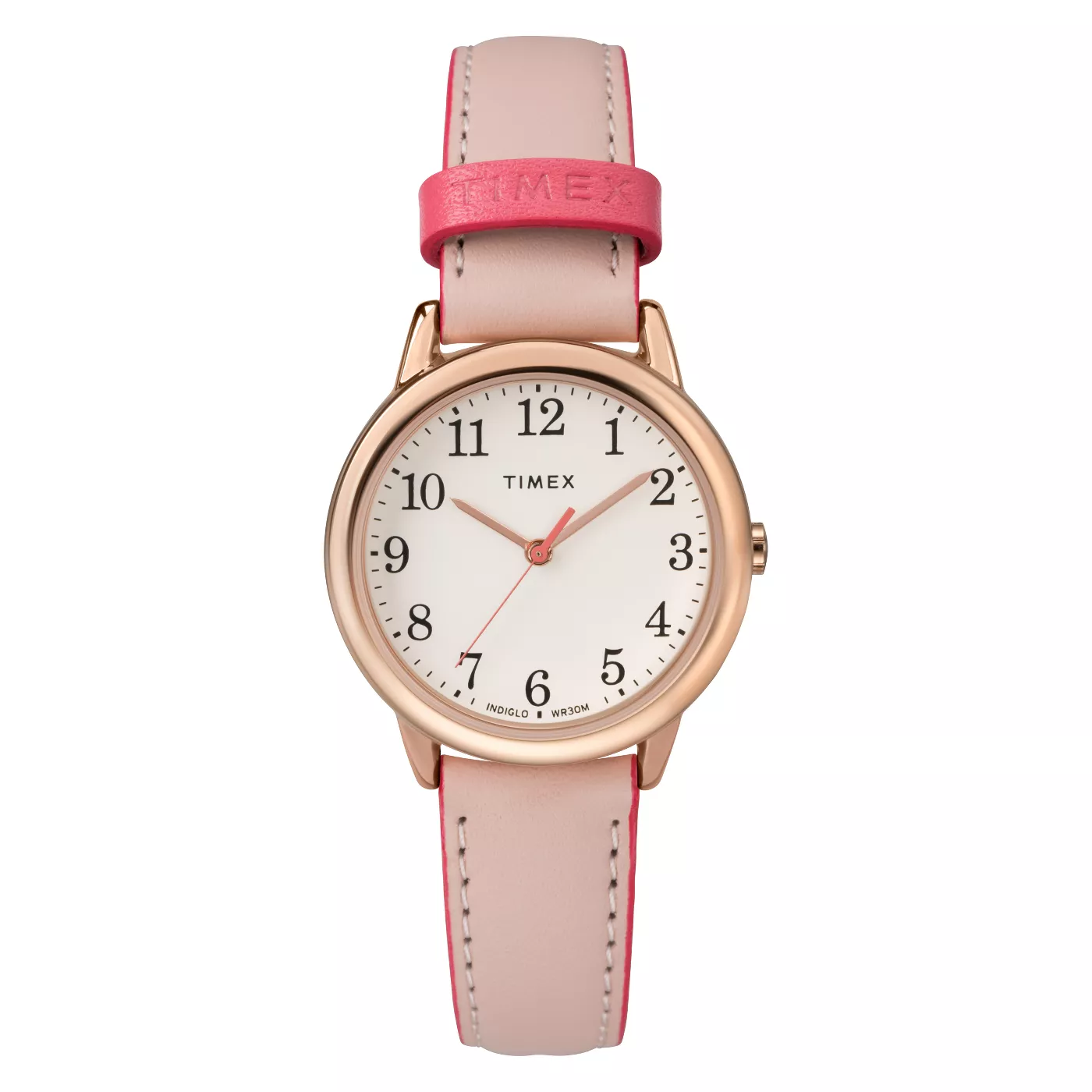 Gift of Safe Water Through Life Straw
Cookbooks— if the person you are shopping for likes to cook, then I think these are a fun way to gift them something new! I have received some super interesting cookbooks as gifts, from vintage Russian recipes to a cute vegan volume.
Ina's latest book– I find her recipes to be a good mix of straightforward and moderately labor intensive, with rewarding results.
$50 & up
A portable speaker— when I was in law school, one of my classmates shared somewhere about JammyPacks (I don't know if that one is legit or a knockoff, but that's what it looks like). Anyhow, it was kind of fun to imagine sharing music with people, assuming a setting where people actually want to hear your music. Then, I came across this outdoor speaker, which is also waterproof, and is camouflage (it also comes in other colors). This would be cool for a variety of purposes.
Bonus, because I can't count!
A mini-Keurig: